Word of the week: hard shoulder
n shoulder. The poorly-surfaced bit at the side of the road that you're only supposed to drive on if you've broken down, have fallen asleep at the wheel or desperately need to wee.
Weekly Word
Get a British word a week in your inbox. Amaze your friends. Offend your relatives.
There's a book!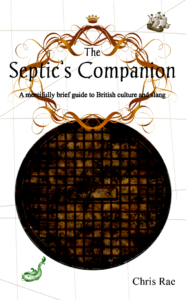 Of course there's a book. You should find out more about it somehow. If only there was a way.