Word of the week: one-off
n something that only happens once. You might use it if you were selling your artwork or attempting to apologise for an affair with your secretary.
Weekly Word
Get a British word a week in your inbox. Amaze your friends. Offend your relatives.
There's a book!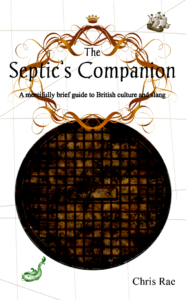 Of course there's a book. You should find out more about it somehow. If only there was a way.